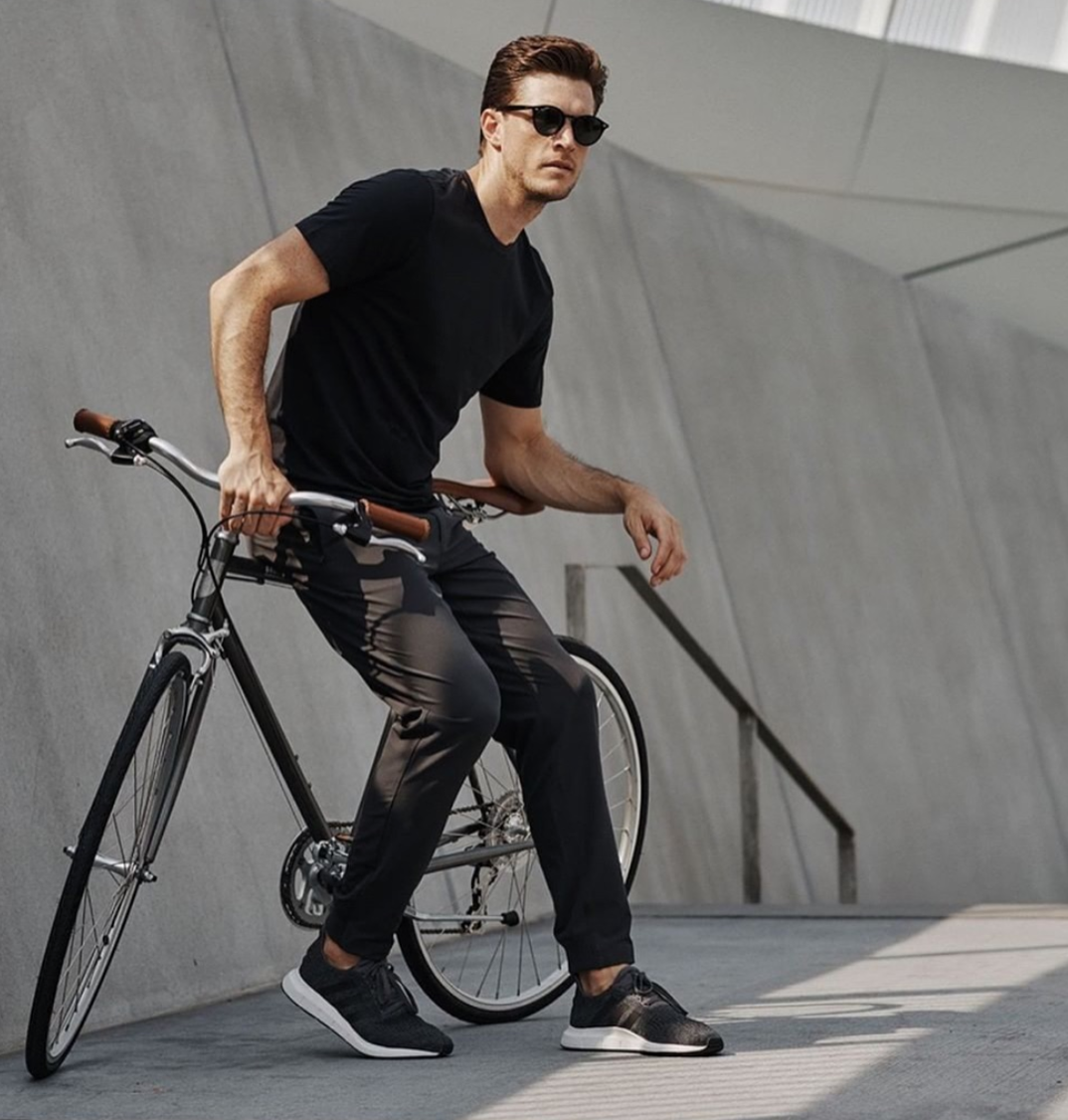 hey guys, jake for @mackweldon here. 
if you're like me, you're a guy.

you're 32ish, about 6 foot, can't really afford things like $100 sweats, have done a lot of unspeakable things to your body despite maintaining a generally not-unhealthy physique due mostly to genetic dumb luck, and have been powering through for 20 years straight.

if that sounds like you, then like me you may also have several undiagnosed anxiety disorders stemming from deeply-repressed early-adolescent psycho-sexual neuroses that now manifest as severe and unpredictable bouts of IBS.

so you know what i mean when i say it's a real firey, gassy roulette wheel of a churn down there and at any moment i could find myself ankle-deep in a dreaded case of 
Bike Diarrhea.

Thankfully, the artfully-crafted, high-tech 
engineered performance fabric of the Radius Pant™️ by Mackweldon®️
gives me the freedom to "Comfortably power through even the crampiest, creamiest, gassiest, greasiest, and most-sudden of pit stops!"™️
Thanks to @mackweldon, my weekend adventures never have to end— 
unless it's time to rise get on my Monday grind once again 😤💯 
If you cop now and use my code PANT$ at checkout, @mackweldon will hook you up with a pack of FREE Dude Wipes from the boy$ over at Dollar $have Club. 
That's the award-winning male hygiene product, named "Most Disruptive" in @forbes' "Best Products For Your Shocklingly Messy Dude Parts 2019" at an unbeatable price— an exclusive LTO @mackweldon x @dollarshaveclub collab!

Mackweldon. Power Through.