Guinness has always been looking forward: Arthur Guinness himself signed a 9,000-year lease on the land when he started the company. this time, they're looking even further.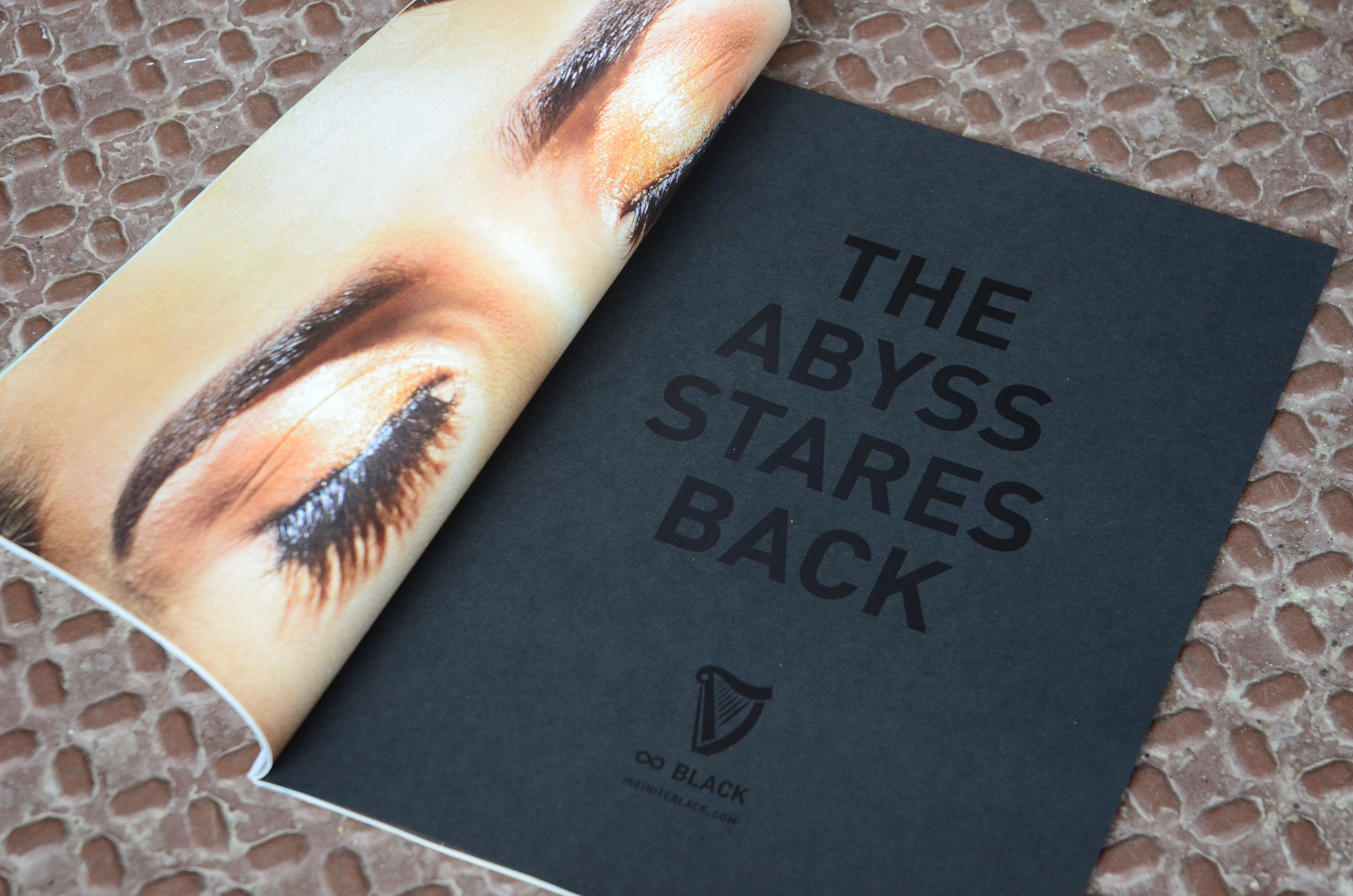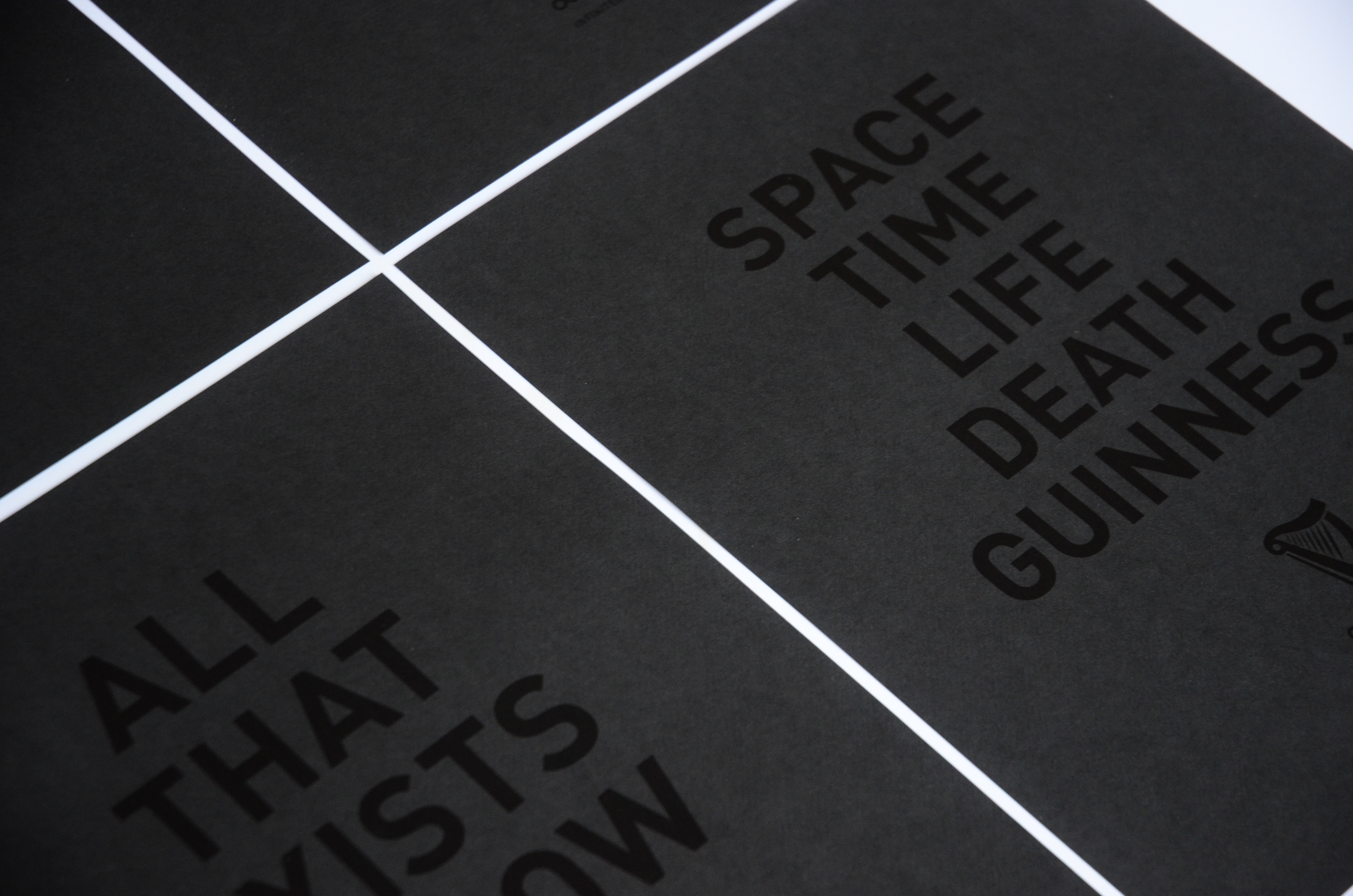 codes are hidden on the print in UV ink, only visible under blacklight.
outdoor boards are solid black during the day. blacklights illuminate the headlines at night. 

codes on print point you to a microsite counting down to the announcement of a 
Vantablack
 can of Guinness – a world first – and the opportunity to win one for yourself.
Guinness will partner with three notable science fiction writers (i.e. Terry Pratchett) to write short fiction pieces, their vision of what happens in The Future.
These are released on the site every month leading up to the announcement, but if you visit the Comic-Con 2017 tent you can get some Exclusive print versions.