let me tell you something about grapes. grapes don't deserve shit. 
~ the director's cut © my pitch partner lucas tristao ~ <3
colbert parodied the campaign(!!!!) 
owen weeks and i wrote a bunch of stuff including radio live reads. 
that guy from Impractical Jokers thought the read was a bit on him.
there were many placements, but here's Howard Stern infamously pretending to love our copy. also this happened: 
!bonus stage!
look ma i made some ads: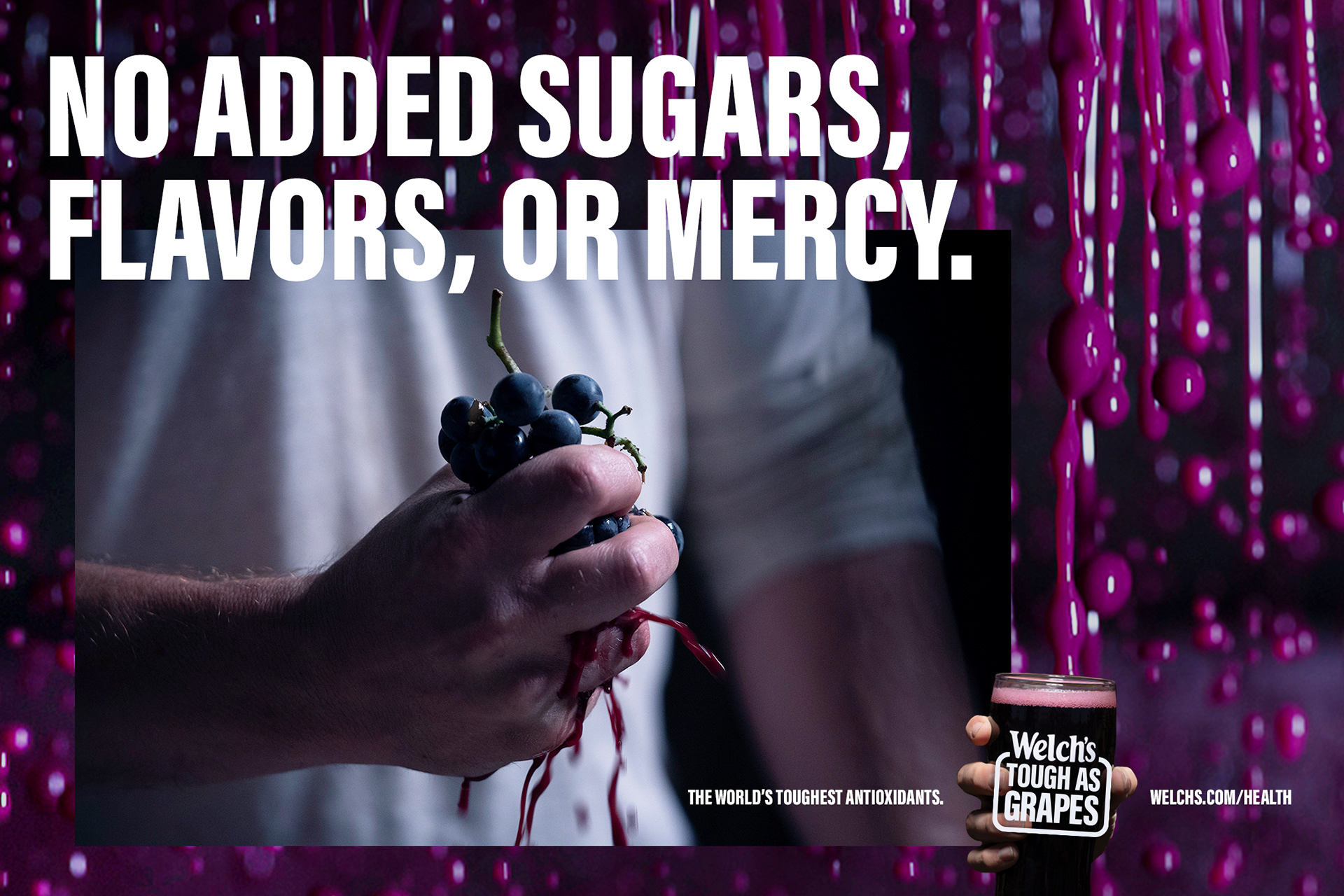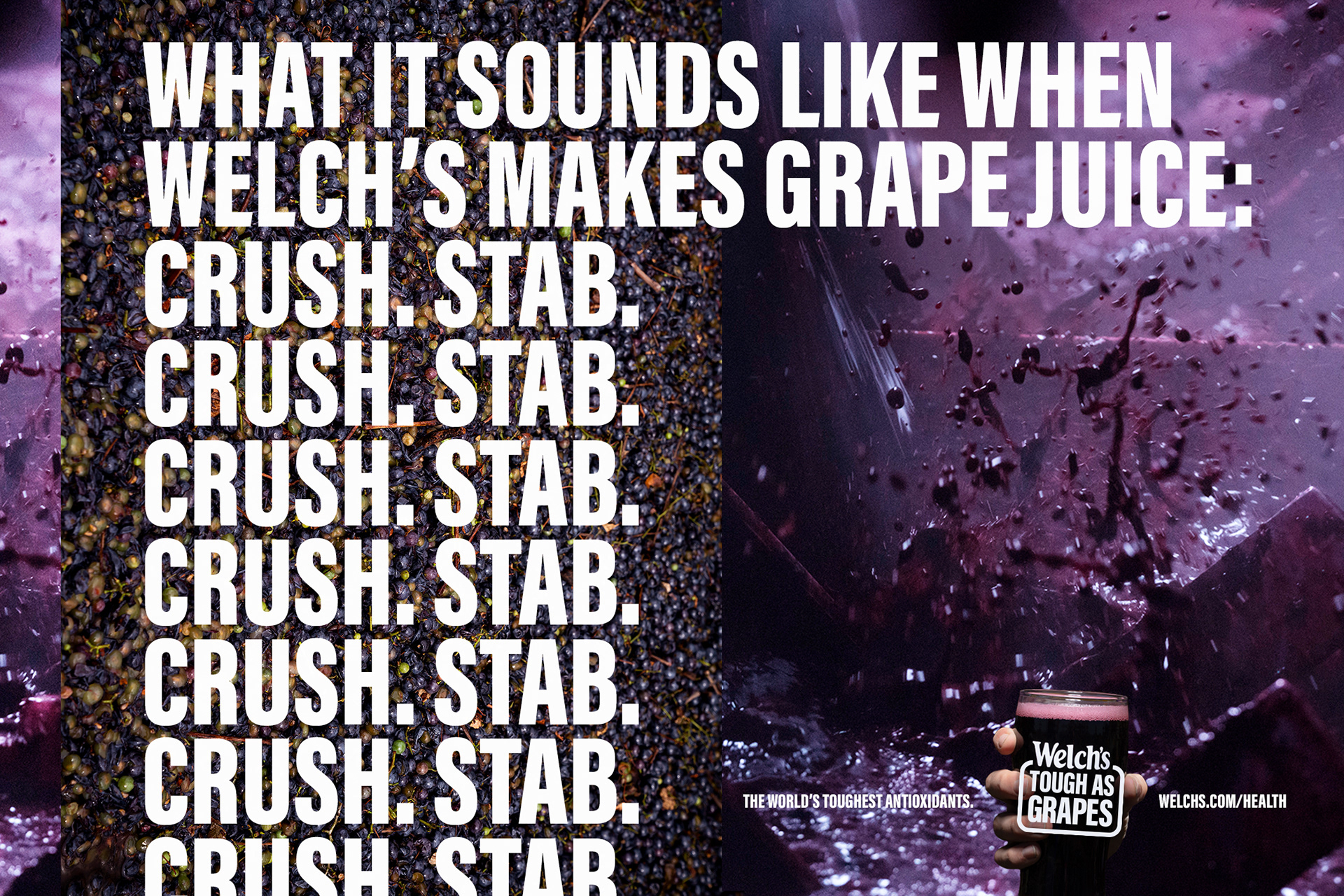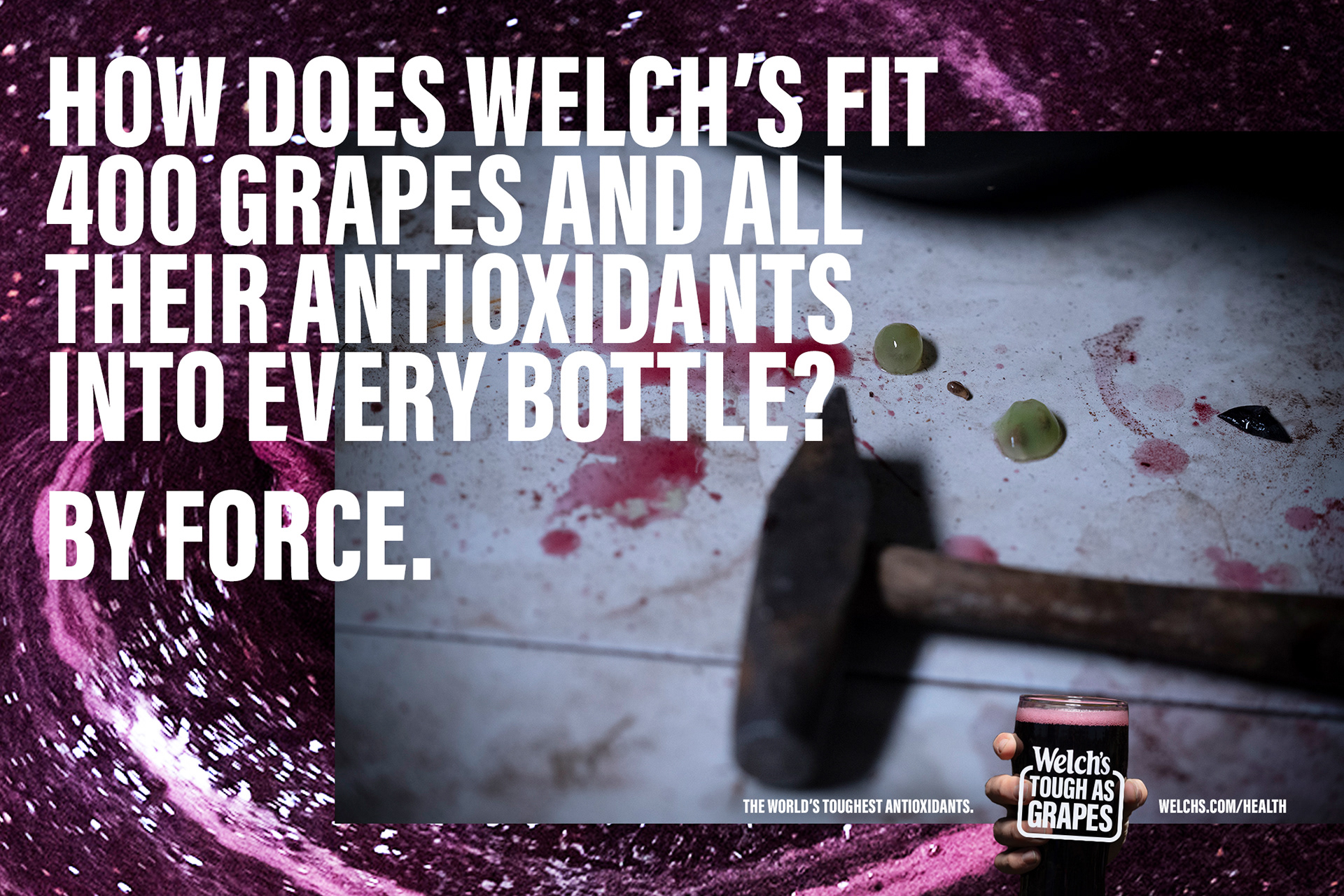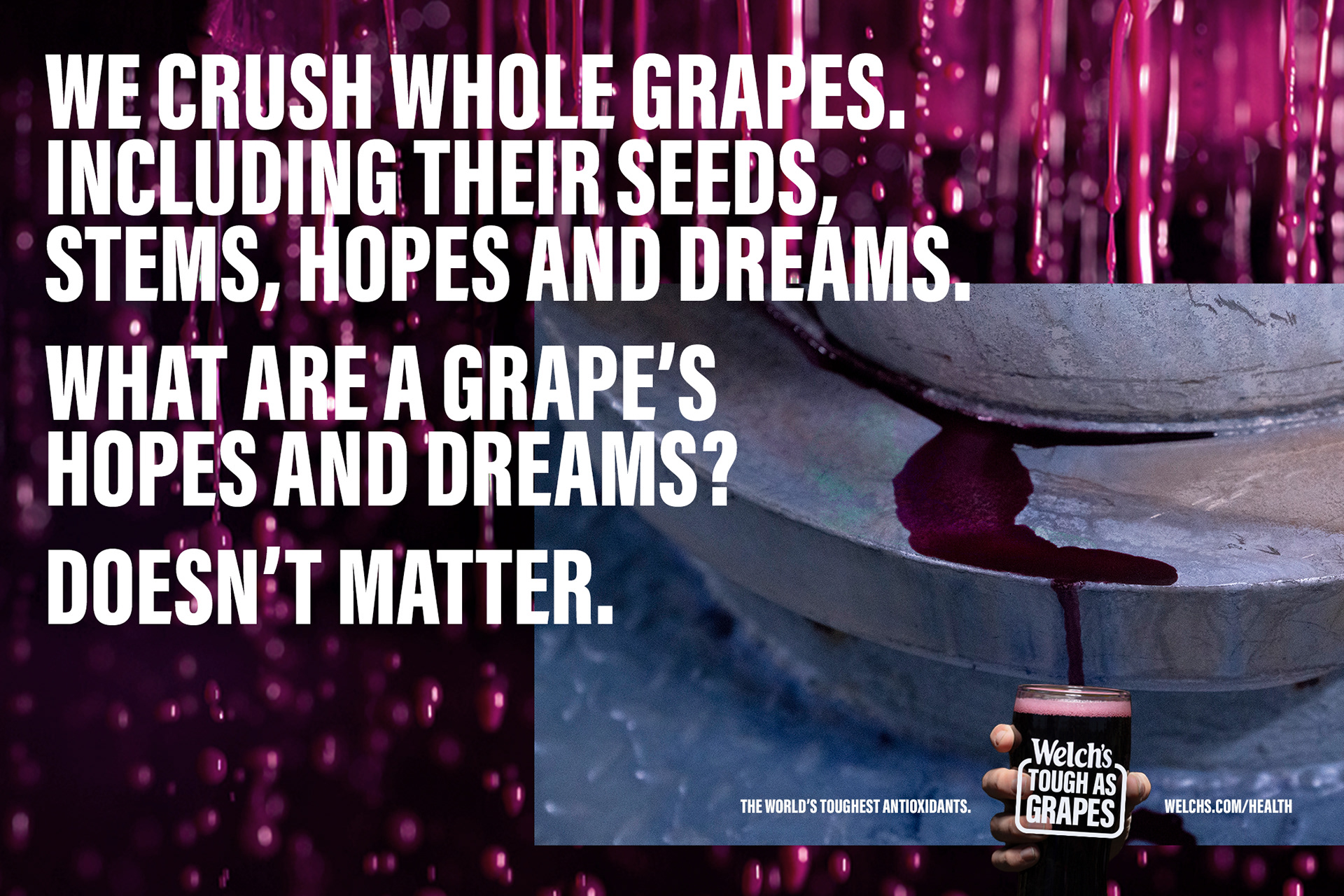 with
Owen Weeks, Lucas Tristao, Mike Lomanto, Gage Young, and Nick Bynum.
CDs
Zoe Kessler, Avi Baliga, Gerry Graf.