nobody was thinking on or drinking deep of the grape juice. moms had given up on it. too much sugar. 
i helped win the business, and my friends went and wrote this: 
colbert immediately parodied it, a High Honor: 
then my partner and i jumped back on and wrote a bunch of stuff including some radio live reads.
we had far more fun than you're "supposed" to:
The Bonfire on Sirius XM thought the read was bonkers (it was) and ran with it so far the client ended up pulling the placement. i take this as a complement: 
i never thought i would have a career highlight involving live radio reads, but here's Howard Stern reading our nonsense on his show: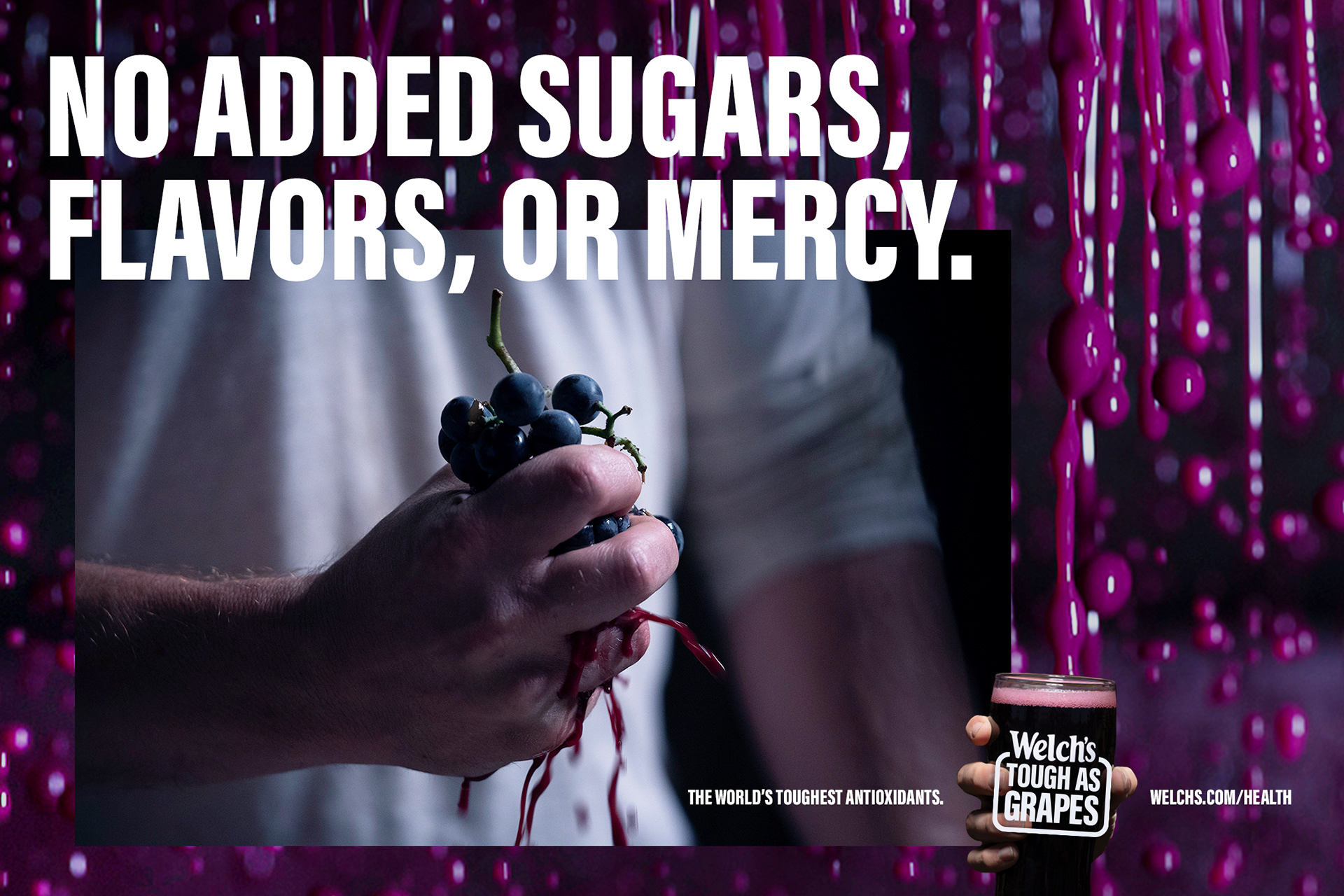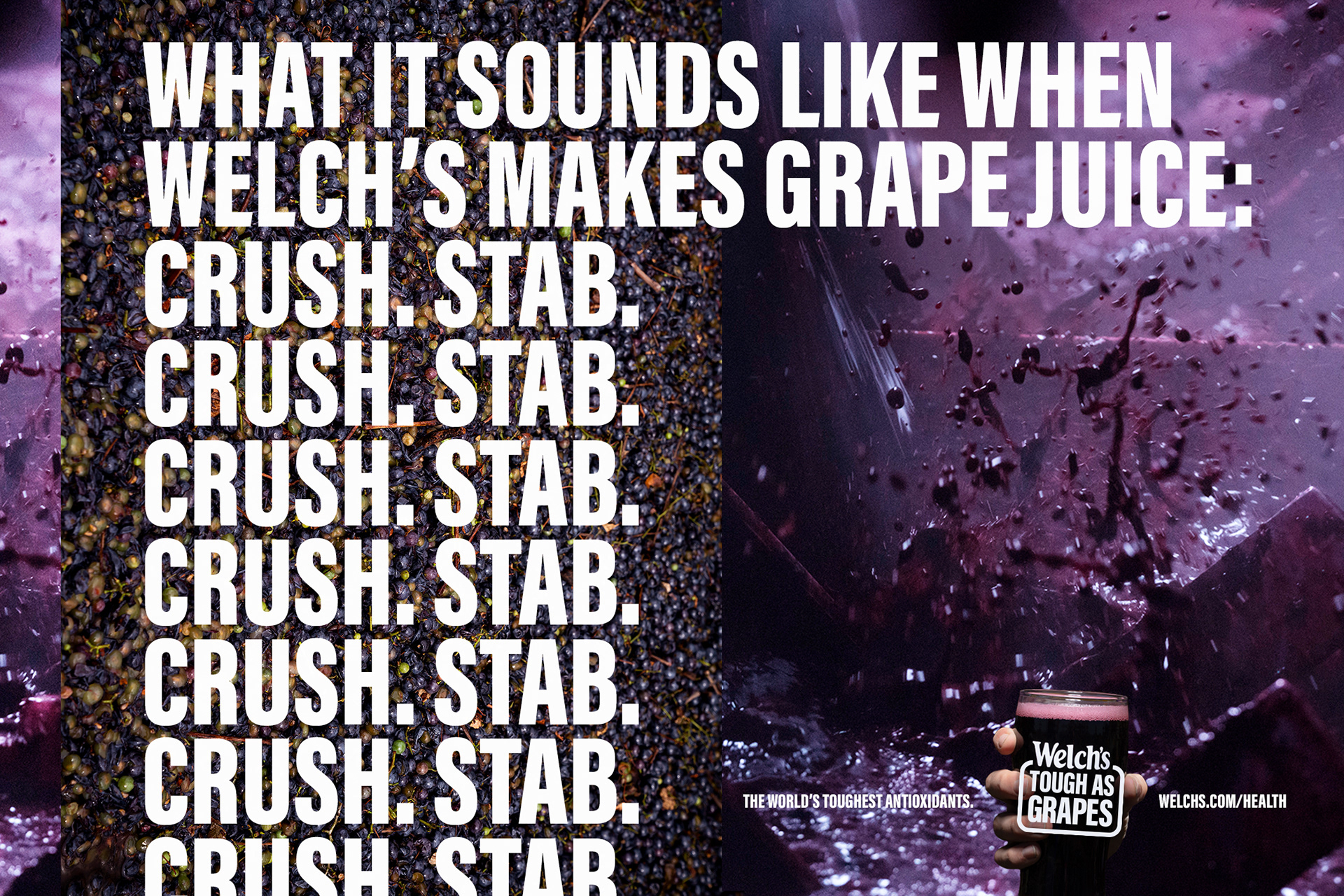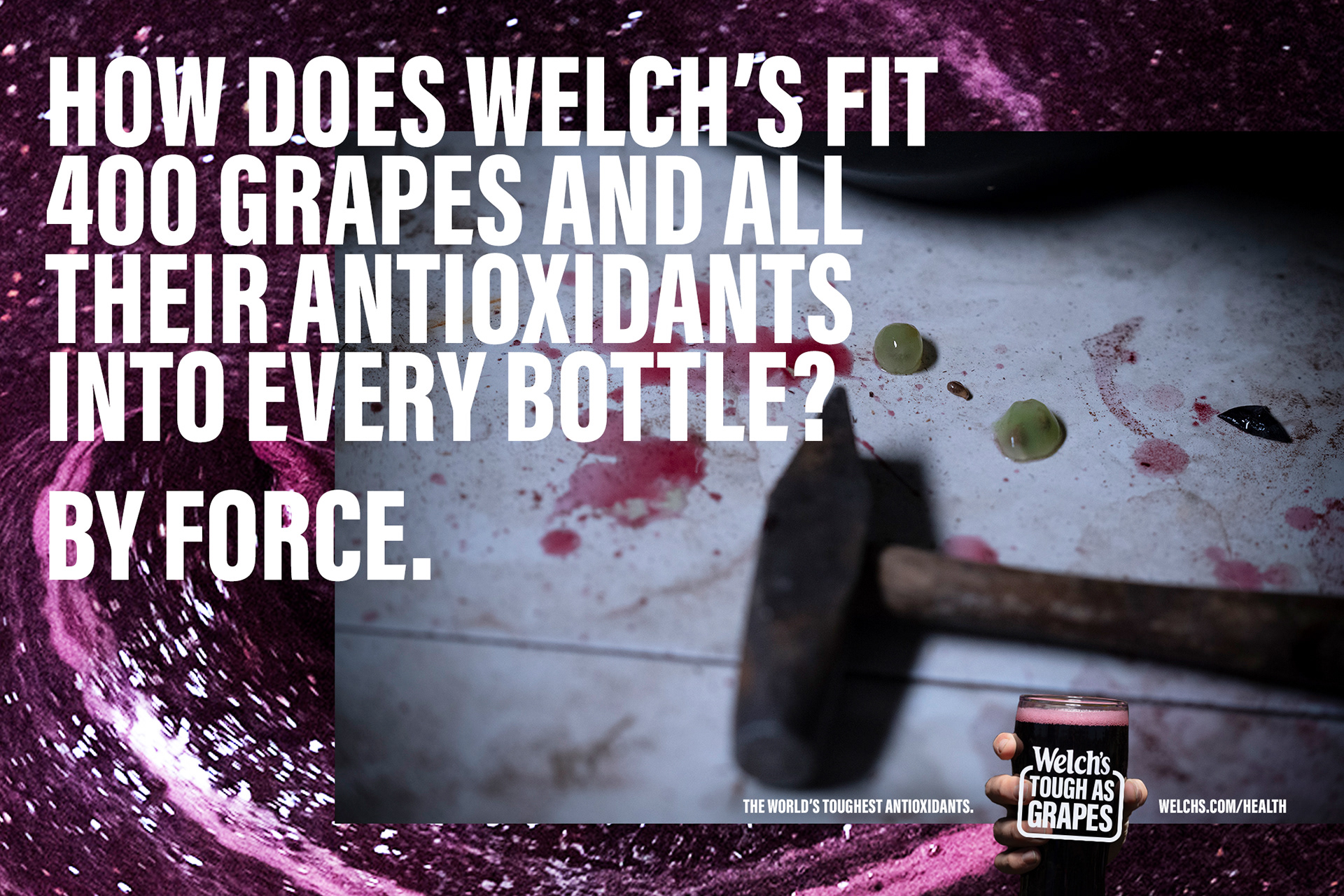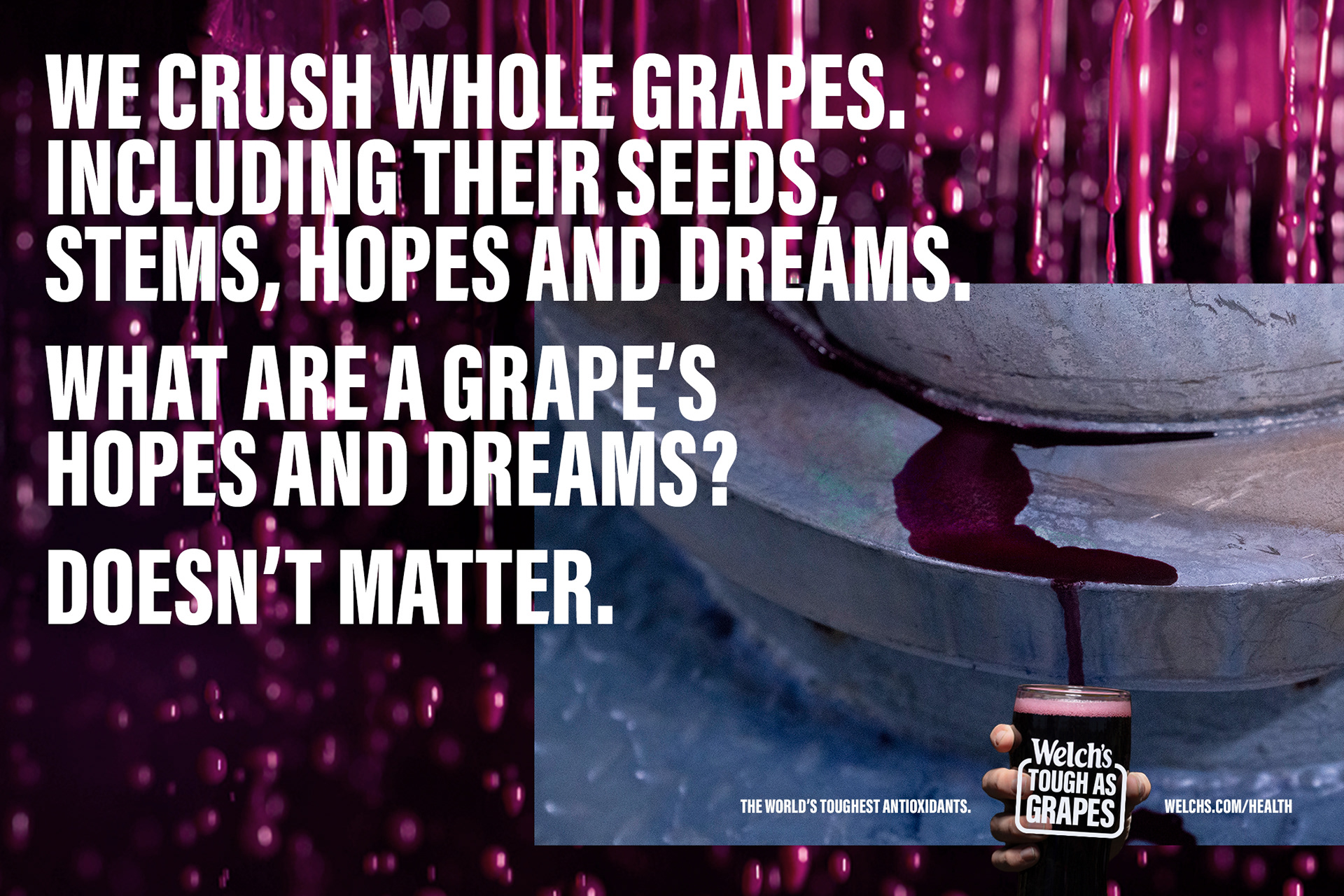 with
Owen Weeks, Lucas Tristao, Mike Lomanto, and Nick Bynum.
CDs
Zoe Kessler, Avi Baliga, Gerry Graf.